Josh Groban is a household name in the music scene. His songs are famous all over the world. Fans love him for his ability to blend the classical with the contemporary style of singing. David Foster, the renowned producer, took the aspiring singer under his wing in 1998. And in 2001, Josh finally released his first album, which was widely embraced by his fans throughout the globe.
Josh Groban is not just famous for his beautiful voice but his good looks as well. The ladies swoon as they listen to him sing in his very unique way. A lot of his female fans are wondering if the handsome singer is married or still available.
January Jones
Josh Groban started dating January Jones in 2003. He was still getting used to being a celebrity at that time. January Jones was made famous for playing the role of Betty Draper on the television series Mad Men. She is also a model.
Josh and January dated for almost three years before they eventually split in 2006. Josh admitted that it was his longest romantic relationship so far after they separated. Furthermore, the singer reveals that they were deeply in love, but they had to go on their separate ways. Josh and January remained friends even after their romance.
Kat Dennings
Josh Groban and Kat Dennings first appeared in public as a couple in 2014. They attended the Carousel of Hope Ball together. Josh happily admitted that he and Kat are both proud nerds. Furthermore, he reveals that their shared love for nerdy stuff has made their relationship more exciting. They never run out of things to chat about. During interviews, the besotted singer could not help but gush about Kat's fantastic sense of humor, which he adores.
Sadly, Josh and Kat split after being a couple for two years. They may no longer be together romantically, but they have remained friends up to this day.
Schuyler Helford
The 40-year-old balladeer is dating Schuyler Helford as of 2021. They started dating in 2017 and appeared together in public in 2018. The couple was spotted holding hands at Tony's. The 28-year-old actress, Schuyler Helford, is known for her roles in Anger Management and The Middle. She also writes and directs plays and television shows.
Josh and Schuyler were able to spend plenty of quality time together during the lockdown. The singer admits that it has made their relationship stronger than ever. The pandemic gave Josh a respite from his hectic career. He used this very rare opportunity to spend time with his beloved. They spent a lot of time watching movies, taking long walks, and just being together.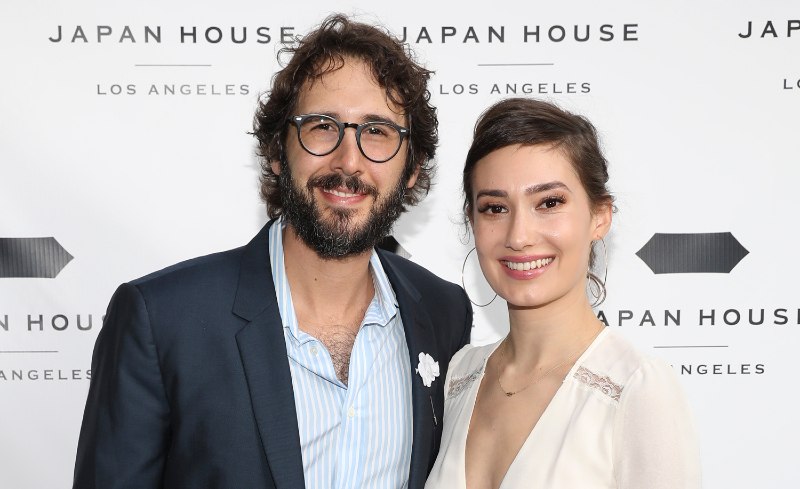 Josh Groban and Katy Perry Rumored Romance
In March 2009, rumors began to circulate that two of the music industry's royalties are dating. Fans were in a frenzy as Josh Groban and Katy Perry's photos appeared on the internet. They attended several celebrity events together. However, the two famous singers never really admitted to the rumored romance between them until a few years later. Katy Perry candidly admitted in a 2017 interview that she wrote her song "The One That Got Away" for Josh Groban.
Other Dating Rumors
Josh Groban has been romantically linked to other female celebrities through the years. Some of the ladies the singer was seen with are Selma Blair, April Bowlby, and Michell Trachtenberg. However, he has never admitted to dating the actresses.
Is Josh Groban Married?
The 40-year-singer is very much single up to this day. However, he is in a relationship with Schuyler Helford, his girlfriend of four years. There is still no news if Josh Groban plans to end his bachelorhood anytime soon.