Andy Cohen is the first talk show host to be openly gay. He is the executive producer and also the host of Watch What Happens Live with Andy Cohen on Bravo. The 53-year-old celebrity has produced several popular shows through the years, such as The Real Housewives and Top Chef, to name a few.
He also hosts the Radio Andy show on Sirius XM. Ever since he admitted to being gay, a lot of fans have been curious about his love affairs.
John Hill
Andy Cohen dated John Hill several years ago, but the exact timeline of their relationship is unclear. They only admitted to their relationship years after it ended. John Hill is a Broadway actor who is famous for roles in The Boy from Oz and Hairspray. He also landed the lead role of Bare: A Pop Opera, a musical production off of Broadway.
It is also unclear when the couple parted ways, but they later revealed that their separation was an amicable one. They admitted that they came to a point in their lives where they were headed in different directions. Andy and John decided that it was best if they just separated. However, they have remained friends up to this day. John works closely with Andy on the radio channel Sirius XM.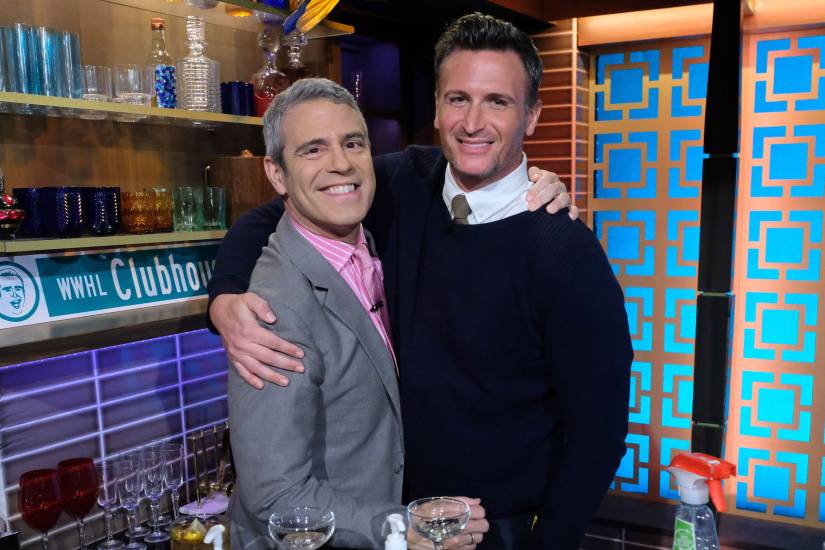 Clifton Dassuncao
Clifton Dassuncao is a 33-year-old epidemiologist who also worked as a Harvard University researcher in the past. Andy started dating Clifton in 2016, who was only 28 at that time. They had an age gap of 19 years. Clifton is a native of Brazil and currently a resident of Washington, DC. He has a doctorate from Harvard University.
Andy and Clifton met during one of the host's roadshows with his close pal Anderson Cooper. It was an instantaneous attraction for Andy. The couple began dating right away but decided to keep their relationship under wraps. However, the paparazzi were able to take photos of them while on vacation in St. Bartholemy.
Andy Cohen wrote his memoir, Superficial: Further Adventures from Andy Cohen's Diary, and Clifton was a part of it. He referred to Clifton in his book as the Brazilian version of Andy Samberg. In 2018, rumors began to circulate that the couple has parted ways. There were no other details about their break-up.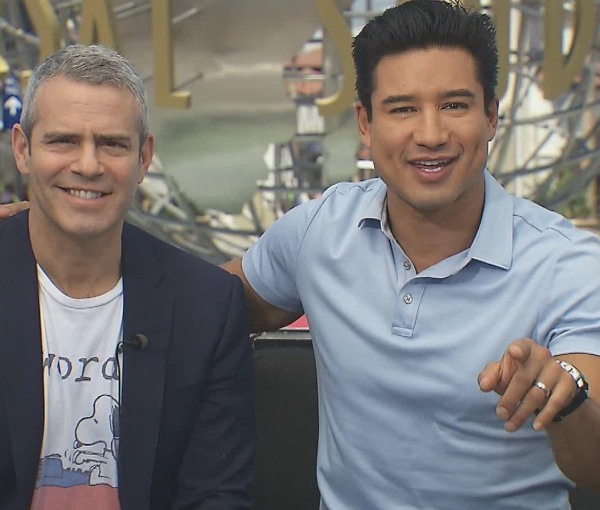 Andy Cohen and Lance Bass Hook-Up Rumors
In one of his interviews, Andy Cohen admitted that the most famous person he has ever hooked up with was Lance Bass, a member of NSYNC. Lance has also revealed that they saw each other briefly for a time. He had just gotten out of a serious relationship at that time. Their short romance was nothing serious, and they eventually just stopped seeing each other.
Andy Cohen Has a Son
Andy Cohen admitted to his parents that he was gay in his early teens. It was still impossible for gay men to have children at that time. His mom worried that he would not have a family of his own.
However, the circumstances have evolved for the better, and today, it is possible for a gay man to become a parent. In 2019, Andy Cohen announced that he is a father to a beautiful baby boy through a surrogate. His much-awaited son entered this world on February 4, 2019. Andy named him Benjamin Allen after his grandfather on the maternal side.
Is Andy Cohen Married?
Andy Cohen is currently single. He is not actively searching for a relationship right now because he is enjoying his life as a father. However, he admits that he still wants to have a life partner when the right time comes. But his son will be an essential factor in his future relationships. Andy Cohen wants his future partner to be able to get along with his son Benjamin.