Bobby Flay is a popular TV personality and host of the show Beat Bobby Flay. The celebrity chef dropped high school at the age of seventeen to pursue his culinary career. Today, he hosts several food network shows and owns dozens of franchises of his business across America. His journey from a pizza parlor worker and a B&R employee to a multimillionaire celebrity chef is inspirational. Furthermore, the restaurateur is also an attendee of the 'French Culinary Institute.'
Today, we talk about the marriage, relationships, girlfriends, and dating history of chef Bobby Flay.
Is Bobby Flay Married Now?
Bobby likes marriage. However, he doesn't like staying married. As of 2021, Bobby Flay is single after breaking up with his previous girlfriend, Helene Yorke. The celebrity chef has married three different women in his life and divorced all of them. Additionally, he has also dated many more. This is why his fans, as well as critics, tag him as a 'notorious playboy.'
View this post on Instagram
A few months ago (in 2021), Bobby invited the American actress Fran Drescher to his show along with another guest. As the shoot was in progress, Fran playfully asked Bobby if he is in a relationship. She drew attention to the fact that Bobby didn't have a wedding ring and he recently broke up with Helene. The restaurateur replied that he is single and made a little joke about his ex-girlfriend. Furthermore, the actress jokingly asked the chef for a date, to which he blushed.
Bobby Flay Girlfriends
Helene Yorke
Helene Yorke is Bobby Flay's most recent girlfriend. She is also the only one that Bobby publicly announced. So the story starts when Bobby went to a Knicks game with some of his friends. There he met this beautiful lady, Helene Yorke. Now, Bobby isn't the type to shy away from girls. Soon enough, the couple was dating.
Furthermore, Helene also starred in the show Beat Bobby Flay. In an episode, Bobby announced to his fans that the couple was dating since they met at a Basketball game. In 2016, the paparazzi photographed Bobby and Helene in the streets of New York. The couple was reportedly hugging, laughing, and having a good time.
Helene, in 2016, started an Instagram account dedicated to her relationship with the celebrity chef. She named the account @theHungriestGirlfriend, where she shared about her venture into the delicacies and culinary world. The couple announced their first anniversary on Instagram. However, the duo has been silent ever since. Helene also deleted the Instagram account after their separation.
Elyse Tirrell
When the chef was married to his third wife, Stephanie March, he developed a fling with his assistant Elyse Tirrell. Even though Bobby reportedly denied the claims and called them fake and only rumors, March's friend came out to the public to make the revelation. According to other co-workers, Elyse Tirrell was an assistant of Bobby, and the duo was pretty close. However, it cannot be verified if the two actually had a relationship. According to Stephanie, this was one of the main reasons she kicked the celebrity chef out of her house. Bobby later filed for a divorce.
Giada De Laurentiis
When Bobby was hosting the popular show Next Food Network Stars, the media involved him in another controversy. The co-host of the show seemed rather intimate with the chef. Giada De Laurentiis and Bobby Flay had some chemistry between them, and the media suspected that the duo was romantically involved.
However, the pair denied all the accusations. Giada further added that Bobby was just a long-term friend that she enjoyed spending time with. The co-host also shared a similar connection with the former anchor of the show. However, she had identical explanations for both cases.
Bobby Flay Has Been Married Three Times Before
Bobby is an ex-husband to 3 of his former spouses. Let's discuss them in brief.
Debra Ponzek
In 1990, the young chef attended a charity event named Meals on Wheels. There he met his first wife, Debra Ponzek, who was also a chef for the event. The pair dated for several months and tied the wedding knots on the 11th of May 1991.
Both Debra and Bobby are competitive chefs. In 1992, the James Beard Award nominated them for the rising star title. As they also nominated his wife, Bobby tried to withdraw his nomination. However, the foundation denied his request and just presented the award to Miss Debra Ponzek. The following year, Bobby won the same award, and his wife gave him the trophy as she was the previous winner.
The couple didn't share any children and split up in 1993 after three years of marriage.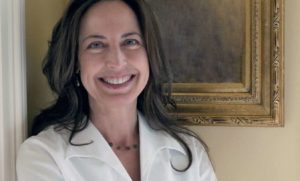 Kate Connelly
Kate Connelly is the second wife of the celebrity chef. In 1994, Kate was a host of her food network show. There she invited Bobby as a guest chef to talk on the subject matter.
Following the show, the duo dated and started a relationship. Connelly had a son from her previous marriage. After a year, the couple married in 1995. However, just like his first marriage, the couple didn't stick for too long. Moreover, they also share a daughter. Her name is Sophie Flay, and she was born on April 16, 1996. The couple divorced in 1998.
Stephanie March
Stephanie March is a popular TV series actress. She starred in Law and Order for twelve years and left the franchise in 2012. She met Bobby on a blind date set up by her friends. Back then, March was just starting her career. Bobby charmed the young lady like a true womanizer. The couple had their first date in New York, and March thought to herself that she wanted to spend the rest of her life with the man.
Bobby proposed March in 2003, and the couple married two years later in February. Unlike his other marriages, this one went pretty well for the celebrity chef for a decade.
However, things got rough when he repeatedly missed out on many important occasions of the couple. Additionally, March also accuses the chef of cheating on her with his assistant. He missed out on her operation of the appendix and didn't spend their 10th anniversary together. Following these events, March threw out her husband from the house, and he filed for divorce a week later.
Children
Bobby has one daughter, Sophie Flay. His second wife, Kate Connelly, is the mother to his only daughter. Sophie is a TV personality herself and a journalist at ABC news. She has 122K followers in her Instagram handle in 2021. Looking at her posts, we can conclude the chef's daughter lives a luxurious life.