Bad Bunny is a Puerto Rican sensation known for his fantastic rap songs whose songs have topped numerous charts on the billboard. With his latest song video Yonaguni, this extremely talented singer is sure to make headlines in music once more.
Born on March 10, 1994, the 27-year-old rapper performed his hit song Booker T in the WWE's arena, for which he got even more recognition. Having garnered millions of fans from the music industry, this famed rapper has been in the radars regarding his love life. After all, countless women are waiting in line for this good-looking guy to acknowledge them.
However, it seems others have to wait as this handsome dude has already found someone in his life.
Is Bad Bunny Married?
Being a polarizing figure, Bunny is often surrounding himself with numerous women who are either fans or musicians. However, after multiple rumors regarding Bunny's love buzz, he has finally found the right woman in his life. However, he is yet to announce his marriage.
Who is Gabriela Berlingeri?
At the moment, Bunny has a girlfriend named Gabriela Berlingeri, a regular citizen who came to the limelight quickly ever since dating him. As of today, Gabriela has over 1.5 million followers on Instagram. Many fans criticize Bunny's girlfriend for her laid-back appearance since she is not as funky as her boyfriend or as his fans want her to be.
Speaking of Bunny's new date, Gabriela is a photographer, jewelry designer, and model who also comes from Puerto Rico. Ever since dating this musician, Gabriela has lent her hand to numerous projects for her boyfriend.
Gabriela assisted Bunny by conceptualizing some of the latest photo shoots for his debut on Rolling Stone cover. Likewise, Gabriela had an essential role in photo shooting Bunny's digital Playboy cover.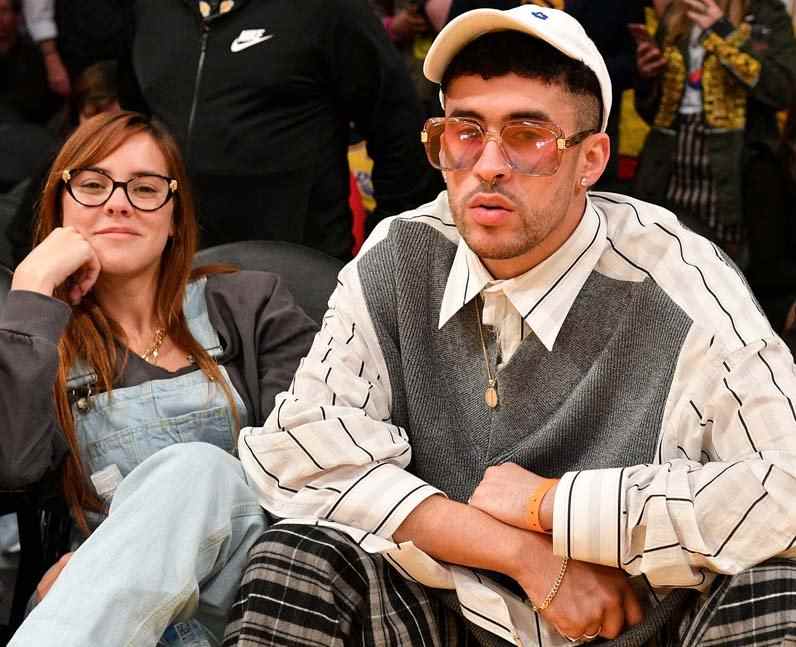 How Did They Meet?
Bunny and Gabriela's relationship dates back to 2017 when the two met in a restaurant. The rapper revealed that after singing at a Zion and Lennox concert in his hometown, he came to dine with his family in the same restaurant where Gabriela worked.
Since then, the singer has been dating Berlingeri, who has aided him on numerous occasions in his work. It was not until 2020 that fans realized his affair with Berlingeri. On April 2, 2020, this famed singer announced to the whole world that he is in love with Gabriela by posting a photo of them kissing.
The Yonaguni singer and Gabriela made their public appearance together during a Lakers Game in March, which was also their date.
Is Bad Bunny Engaged to His Girlfriend?
As of now, he is living a happy life with his girlfriend, Gabriela Berlingeri. Some reports also doubt that Gabriela could be more than just Bunny's girlfriend. In one of the interviews, the singer mentioned that he was not precisely married to Gabriela but close to being married.
In one of Bunny and Gabriela's Instagram photos, we could see Berlingeri wearing what appears to be an engagement ring, whereas the handsome hunk wore a wedding band.
Dating History and Rumors
Being one of the most beloved singers as of late, Bunny is bound to be making a buzz in the news. One of Bunny's oldest girlfriends, Carl de la Cruz, is still one of his hot girlfriends that the fans remember.
Bunny dated Carl when he was Benito Antonio. To be more specific, Bunny's relationship with Carl began during high school, before Benito became a hot star. He dated Carliz since 2011 and had plans for a wedding when the two were working at Econo supermarket. Sadly, this relationship broke up in 2017 as the singer started getting success from his music in 2016.
Fans believe the singer still dedicates most of his songs to his high school girlfriend though Bunny says otherwise.
Later, this Puerto Rican singer was in the midst of controversy when he kissed the Argentine singer Cazzu on stage during their concert. But when asked in an interview about this incident, Bunny said that the two are just friends. Also, Cazzu claimed Bunny only to be a friend and nothing more. It is also true that Bunny was dating Gabriela at the time.
Also, at one time, Bunny had rumors of dating the Con Altura singer, Rosalia. Rosalia and Bunny also performed at the SNL. Additionally, Bunny posted a picture with the caption saying that he might have fallen in love with Rosalia when they sang together. However, neither Rosalia nor Bunny confirmed this rumor.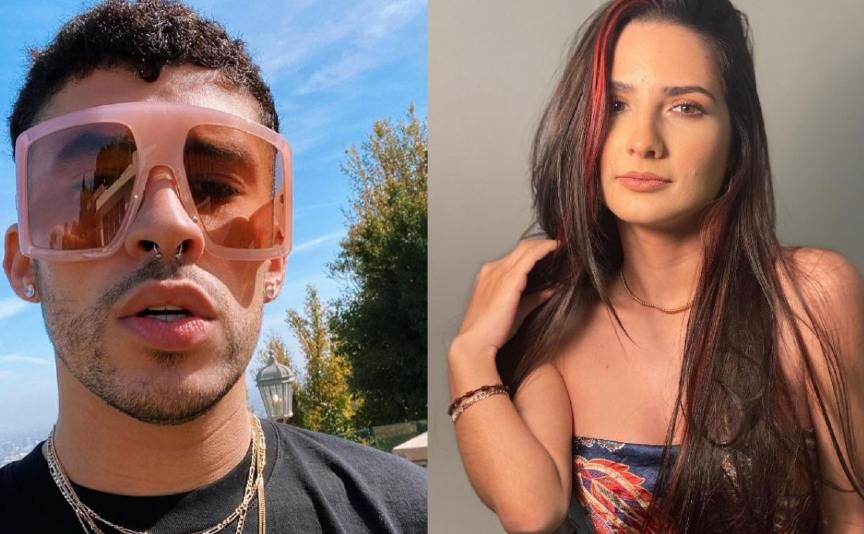 Is Bad Bunny Gay?
For a long time, naming Bunny as a homosexual has been one of the most talked-about topics. However, he is not gay and prefers to date women. However, Bunny is a strong supporter of the bisexual community. Moreover, Ricky Martin, a gay singer, has affirmed that Bunny is an icon for the Latino gay community thanks to his outright support of transgender and gay Latinos.